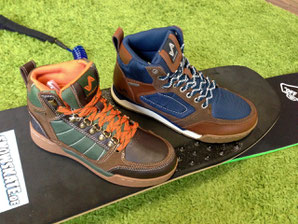 Yeah! Endlich eingetroffen! 
Die wohl besten, warmen, trockenen, bequemen und stylischen Winterschuhe, die ich kenne. 
Schnell zuschlagen, denn ich habe die mittleren Größen nur je 2x und die kleinen und ganz großen Größen nur je 1x auf Lager!

Finally here!
The best, warm, dry, comfy and stylish winterboots know to me.
Don't hesitate, cause I just have two pairs each of the regular sizes and just one pair each of the small and very large sizes!